The image below shows what I'm (user Marc) playing in Subsonic...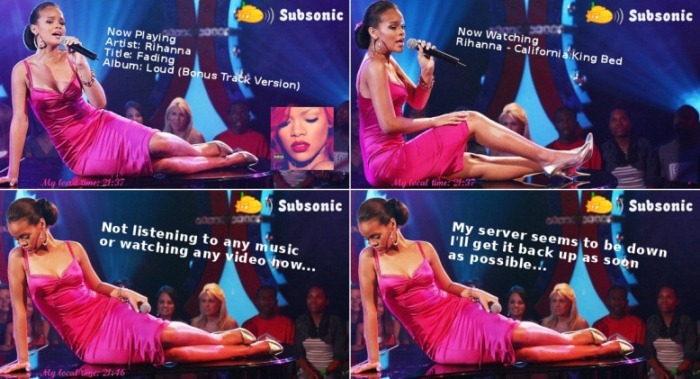 Features:
-Knows which user to monitor simply by going to username.png.
-Knows difference between music and video files (Now Palying/Now Watching).
-Can show all information about music file (my personal example only shows Artist, Title, Album and Cover art).
-Stops displaying Now Playing/Now Watching after playback length.
-Shows a server offline signature if the Subsonic server is offline.
-Fully customizable!
Requirements:
-PHP 5.3
-PHP modules: cURL and GD
-Apache modules: rewrite
Now also available as plugin for the subsonic registration engine.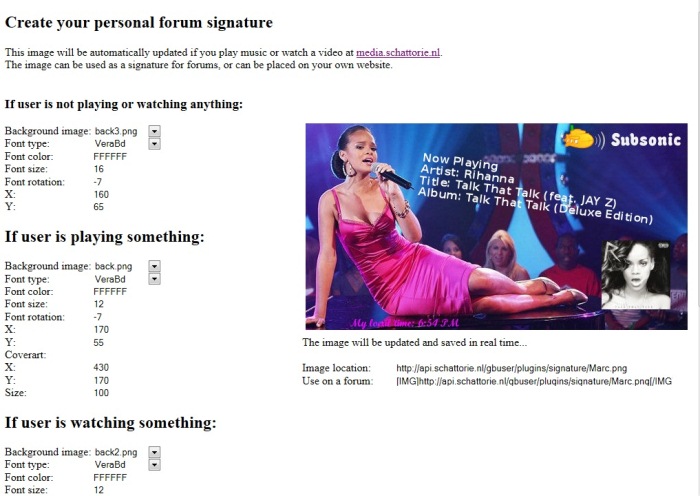 Download:
http://download.schattorie.nl/subsig/
(Version 1.22 is for Subsonic 6.0, 1.21 is for versions below that)
Original thread:
viewtopic.php?t=1872